Our dear friends
This is list of European countries opened for delivery by post after COVID-19 quarantine.
If your country out of list, please contact with us and we will request post office about your country.
Air traffic between countries is gradually recovering and it is possible that your country is already on the list of opened countries.
United States of America
Australia
Austria
England UK
Belgium
Germany
Denmark
Spain
Italy
Netherlands
Poland
Finland
France
Switzerland
Sweden
Scotland
Ireland
Norway
Czech Republic
Japan
Canada
This is list of countries what waiting for opening of freely air traffic in nearest future:

India


Dear friends, for our products we provide free worldwide shipping.
The way of delivery what we using is Economy Air «SAL» or "AIRMAIL" this methods include international tracking number. And you can track your parcel online.

Express way of delivery EMS, DHL, FedEx available for extra fee, details will be given below.
Having received the order, we try to send it as quickly as possible same day, or next day. Thailand post office is a government company and as a government company can have long holidays, in this case, shipment will be delayed for one or two days.
In case of international holiday days Christmas or New Year post service working slowly and can take longer.
Terms of delivery via Economy Air «SAL» approximately is 10-20 days.
How long it will takes exactly in your case depend from few factors:
How far country of destination of delivery from Thailand?
How fast working post office in country of destination?
Below are examples of delivery times to the United States of America, Spain and Russia:
Delivery to the United States #1
Post offices working slowly after New Year
Parcel sent 25 January
29 January sent out of Thailand
08 February arrived to United States
20 February final delivery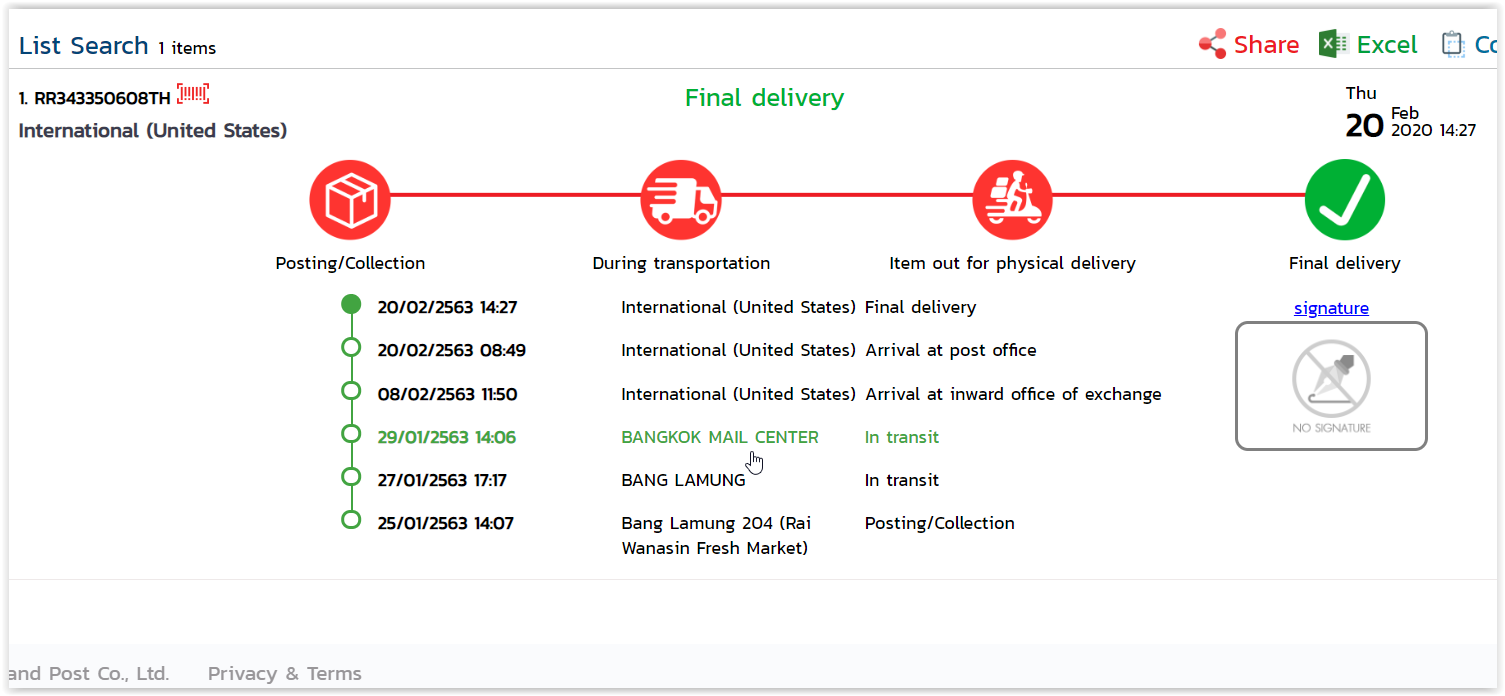 Delivery to the United States #2
Post offices working in standard mode
Parcel sent 05 February
07 February sent out of Thailand
19 February arrived to United States
24 February final delivery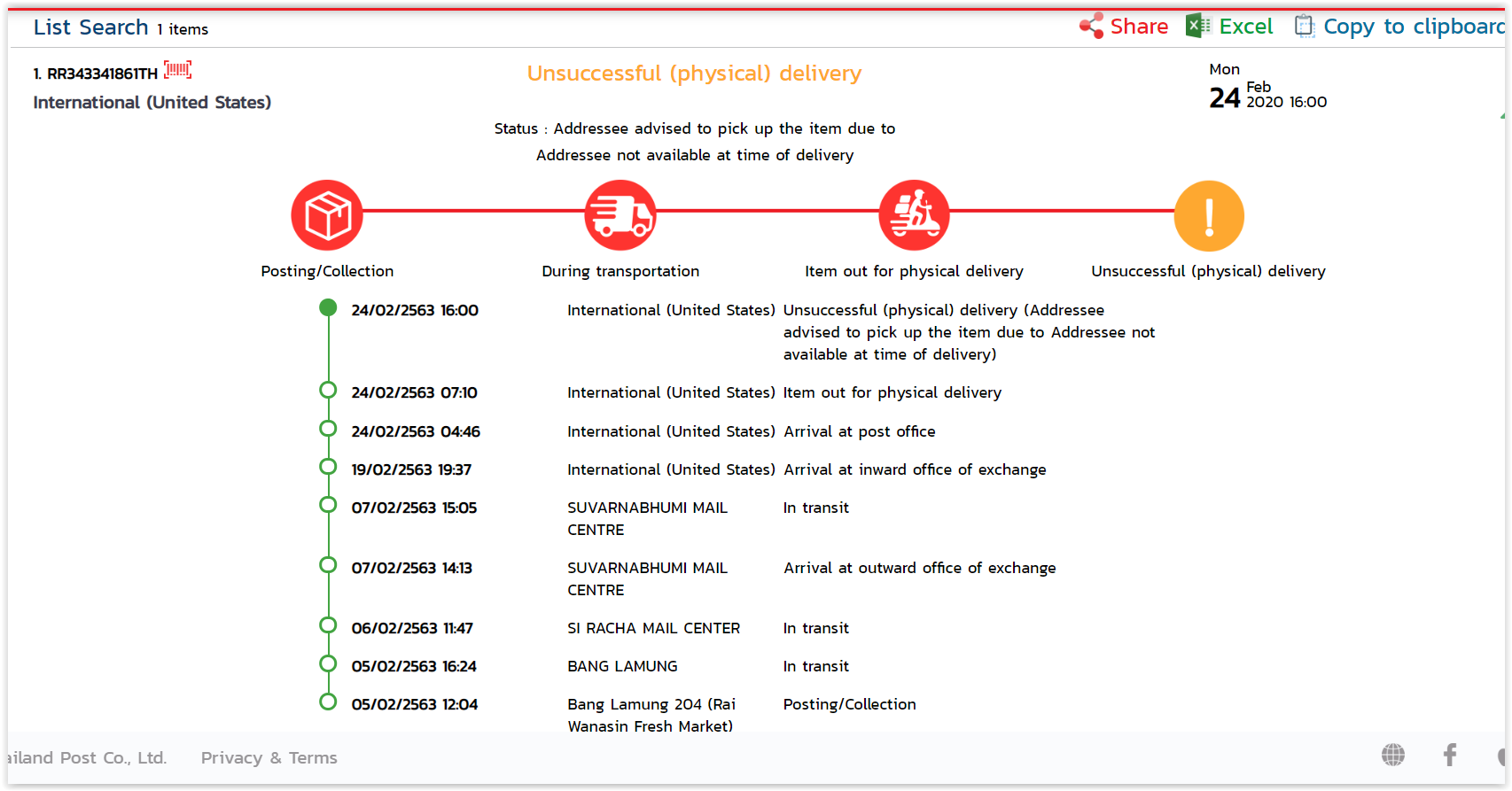 Delivery to the Spain
Parcel sent 20 January
22 January sent out of Thailand
29 January arrived to Spain
30 January final delivery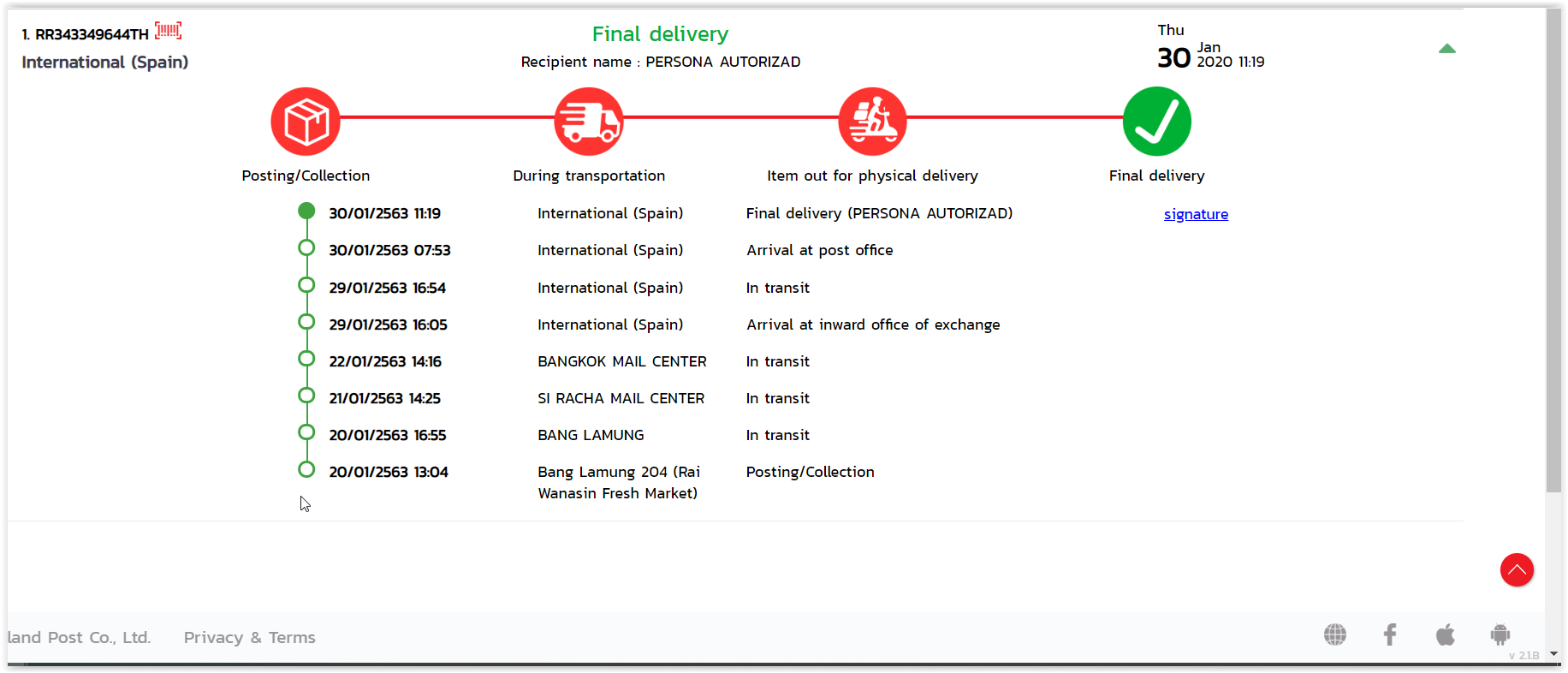 Delivery to the Russia
Parcel sent 20 January
22 January sent out of Thailand
26 January arrived to Russia
30 January final delivery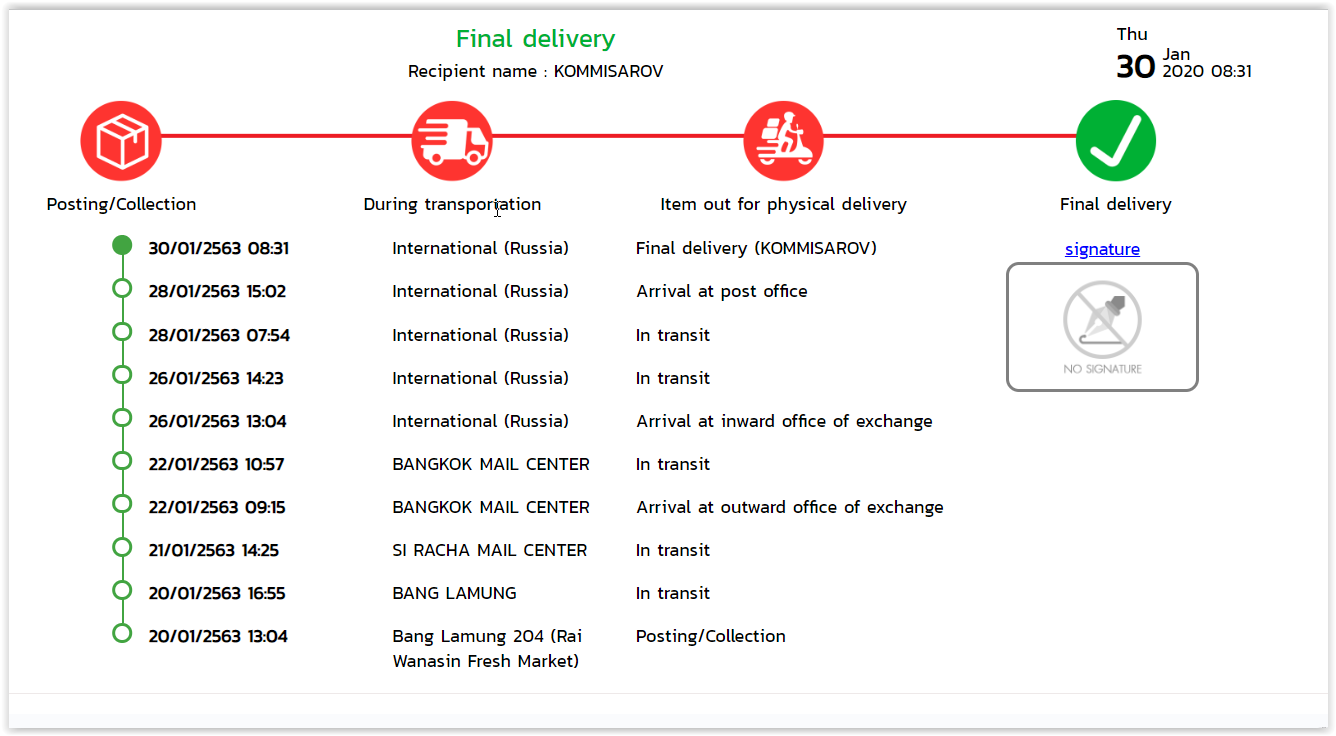 Information about fast delivery EMS, FedEx and DHL:
Isn't secret what such services like FedEx or DHL strictly comply with international laws requirements and. Therefore, when using these services, we have to use a certificate CITES. Such service as EMS - Cites certificate does not requirested.
Fast delivery is available for extra fee, what exactly amount of extra fee will be depend from few factors:
1-country of destination
2-weight and volume of parcel.
Let's consider of EMS delivery
Customer from South Africa requested price for shipment of this Siamese crocodile skin long wallet for women to the South Africa via EMS.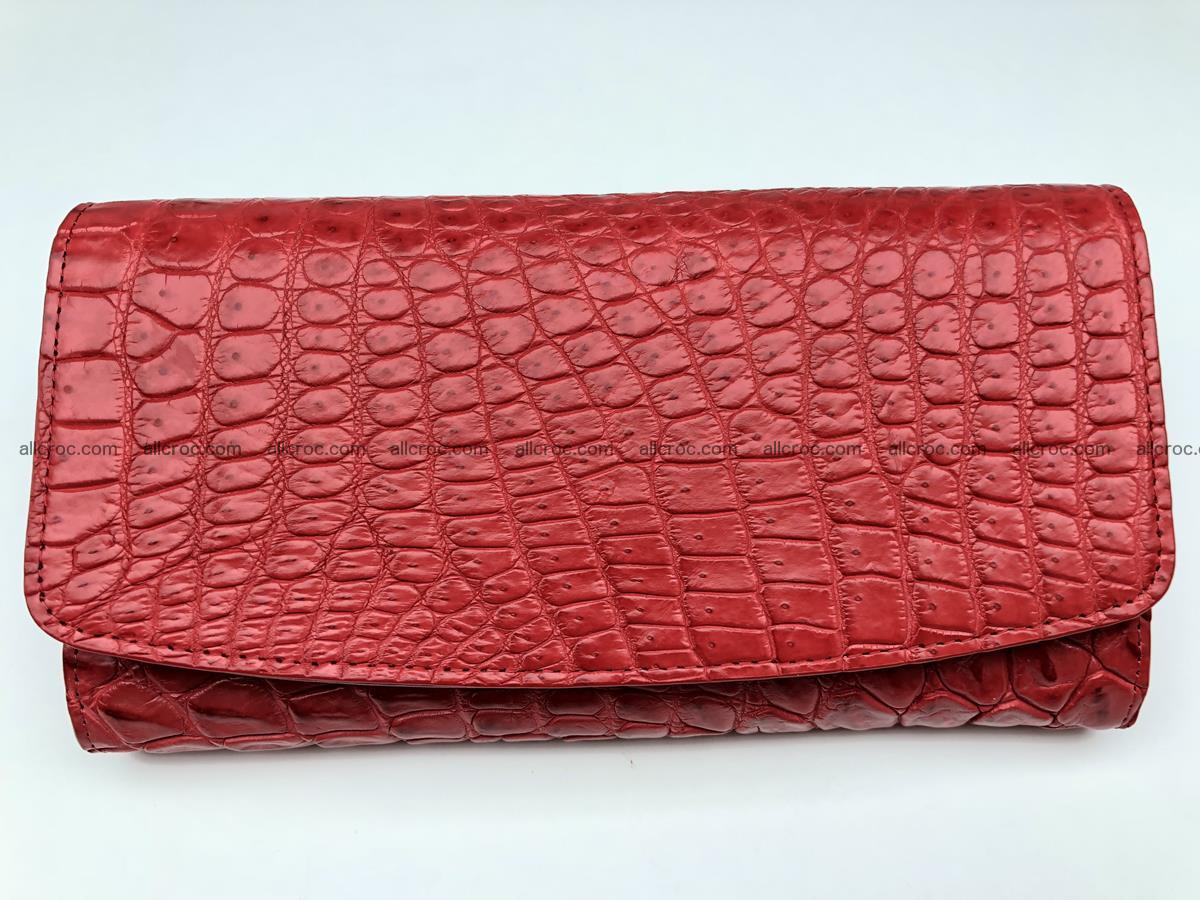 Price for wallet is 99$US
Prise for EMS is 55$US
Total 145$US
Post office announced delivery time as 3-4 days. Unfortunately I can't tell you how long time takes delivery of this wallet via EMS, because customer refused to pay this extra fee for EMS.
When I'll have some additional information about cost and terms of EMS delivery to another countries I'll update information here.
We have not yet experience about shipping via DHL or FedEx.
But we know steps what have to be done to clarify it.
First need come to the office of one of company with product and said exact address of delivery.
Second they will inspect it and will reply is this possible to be send into that country or not.
Third they will tell price and conditions, CITES certificate, maybe something else.