You can get wholesale price from 6 (six) items details and prices here
Siamese crocodile skin wallet 255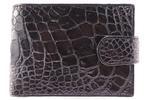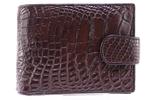 10.07.2018
Siamese crocodile skin wallet 254
Genuine crocodile skin wallet (Siamese crocodile skin). For manufacturing of wallets of this model used genuine skin of Siamese crocodile. Wallets of this model are most popular model in the world. Wallet of this model can be used by both men and women. This wallet will be loved by those of you who prefer standard size wallets with increase capacity -many cards slots. Wallets of this model are equipped strap belt with button and compartment for coins. Each one wallet has the unique texture of crocodile skin. On the front and back surfaces of wallet we can clearly see unique texture of genuine crocodile skin. On back side of wallet the convenient pocket is arranged.
Read more...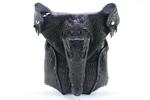 10.07.2018
Crocodile skin bag 362
Unique shoulder bag for man made from genuine crocodile skin. For manufacturing of this crocodile shoulder bag use whole hide of Siamese crocodile with natural crocodile head and paws with claws. As a main decoration of bag used genuine crocodile head, head has eyes and teeth. Crocodile skin soft and gentle. On the top of bag and on the bottom part we can see genuine paws of crocodile, paws with claws. All edges of this handbag braided by skin strip of cow skin. The shoulder bag inside made in one volume. Lining material is soft calfskin. Inside of bag located convenient side pocket with zip.
Read more...